Bolt 4 Blessings 4K Challenge Raised $19,000 to Feed Waukesha Kids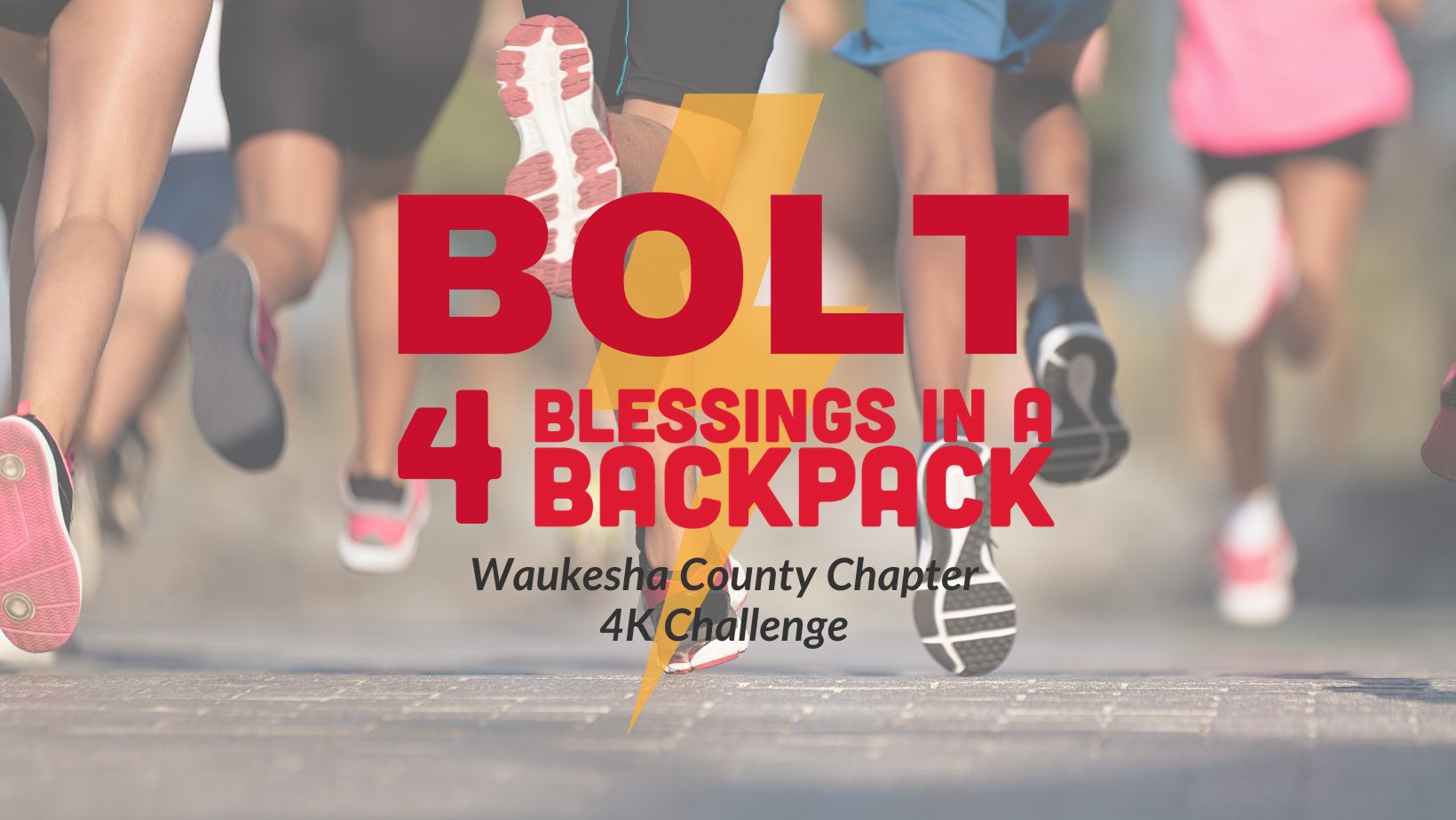 The Blessings in a Backpack Waukesha Chapter concluded their Bolt 4 Blessings 4k Challenge in May 2021. This virtual event, hosted from May 15–25, was a fitness challenge to help raise money to prevent child hunger on the weekends.
The Bolt 4 Blessings challenged participants to count their steps and miles over 10 days to complete a personalized 4K. They could achieve the almost 2.5 miles distance in any way they wanted—biking, running, walking, skating, or even skipping!
Over 145 people registered for the event. Some used the full 10 days to complete the 4K. While others would try to achieve a 4K every day of the challenge. A few went above and beyond by exceeding the distance every day of the 10 days.
"Prepared to cycle 55 plus miles today!" shared Michael Crowley, chief executive officer at National Kidney Foundation of Wisconsin, on Facebook. "More than 4K, the Crowley way!"
Single participants were asked to pay $34 to participate in the Bolt 4K. Families or groups who wanted to join in on the fun were asked to pay $130. For those of you wondering why the prices were set this way, the reason is quite simple:
By donating $130 to Blessings, you can feed a child over the weekends for an entire school year!
While there is nothing significant about the $30 of the $34 registration fee, the $4 is special to Blessings in a Backpack. $4 can help feed a food-insecure child in Waukesha County for one weekend. That's the equivalent of buying one cup of coffee!
The Bolt 4 Blessings 4K Challenge raised nearly $19,000. The money will fund 4,750 hunger-free weekends, or bags of food, for local kids.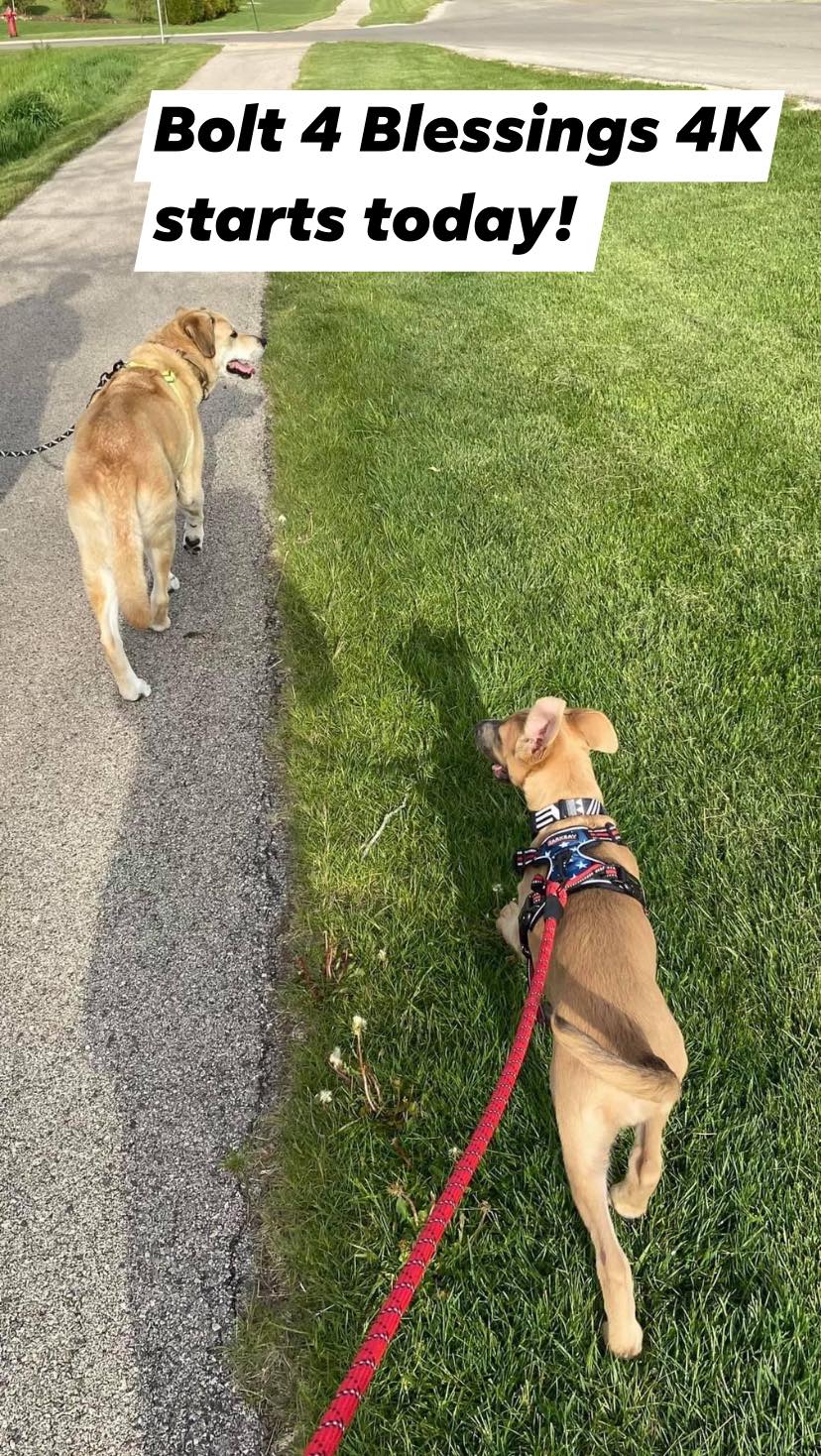 Diana Schmidt, vice president of the Waukesha County Board and race chair, is delighted with the event's success. "In a year with few events, it was great to get people outside moving and having fun. We are excited to spread the word about the work we are doing in Waukesha County to feed children over the weekend."
Our chapter wants to thank all the volunteers, sponsors, and participants who helped make this event a success. In addition, we like to formally recognize and thank our amazing sponsors: Bank Five Nine, AMCS Incorporated, Automatic Entrances of Wisconsin, Burn Boot Camp, Century Fence, EMC Insurance, Herzing University, Mick O'Brien, Town Bank, and Waterstone Bank.