Partners
Blessings in a Backpack extends a special thank you to the following donors* and all of our donors who supported us during Fiscal Year 2021.
*Every effort has been made to present a complete, alphabetical list of Blessings in a Backpack donors that gave support of $500 or greater from July 2020 to February 2021. Should you notice an error or omission, please contact Nancy Major at (262) 399-5375.
---
Waukesha County Chapter Lead Sponsors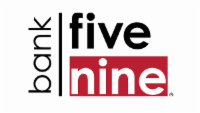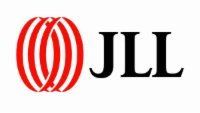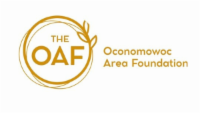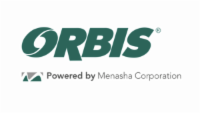 $15,000 to $24,999
Melitta S. and Joan M. Pick Charitable Trust
$10,000 to $14,999
Oconomowoc Area Foundation

Craig And Mary Schiefelbein Foundation
$5,000 to $9,999
Bank Five Nine

Richard and Karen Bertrand

Hausmann-Johnson Insurance, Inc./Diana Schmidt

The Leist Group, LLC

Our Savior's Evangelical Lutheran Church

James and Judy Schwaab

St. Luke's Lutheran Church of Waukesha

Myra M. & Robert L. Vandehey Foundation
$2,500 to $4,999
Greater Delafield Community Fund, Inc.

Greater Milw. Assoc. of Realtors-Youth Fdn.

Our Savior's Evangelical Lutheran Church

Timothy and Kim Rymer

Waukesha Rotary Club Charitable Fund, Inc.
$1,000 to $2,499
Anonymous

William Asher

Linda and David Adamski

Cooperating Churches of Sussex Inc.

CTaccess

Felss Rotaform LLC

Friends of Nashotah

Tim and Jody Henkel

Jeff Huppert

Information and Computing Services, Inc.

Johnson and Sons Paving

Dr. Jerrold and Sonja Koch

Rebecca Schwaab Melgares

Menasha Corporation Foundation

William Mielke Family Foundation Fund

Tonya and Joseph Nienhaus

Prohealth Care, Inc.

Larry Stimpfle

St. Leonard Congregation

Superior Support Resources, Inc.

Waukesha County Center For Growth, Inc.

Waukesha State Bank

Christine and Tony Wolf

Nate Zastrow
$500 to $999
AM Construction Services, Inc.

Answerport, Inc.

Blaze Landscape Contracting

Blessed Savior Lutheran Church

Kim Brown

Brian Ehlke

Regina and Rigo Estrada

Kevin Fiess

First Presbyterian Church

Girl Scouts of Wisconsin Southeast – Troop 20104

Lisa Hayes

Ellen and Steven Kellogg

Connor Kelly

Lake Country Womans Club

Nancy Major

MSI General Corporation

New Berlin Grading, Inc.

Peter J. Schraufnagel

Spartan Kids Foundation

James S. Tidey

Kris Timmer

Thomas and Mary Tully

Mary and Tyson Vaughan