Partners
Blessings in a Backpack extends a special thank you to the following donors* and all of our donors who supported us during Fiscal Year 2022.
*Every effort has been made to present a complete, alphabetical list of Blessings in a Backpack donors that gave support of $500 or greater from March 1, 2021 through December 31, 2022. Should you notice an error or omission, please contact Susan Reed at (262) 379-3045.
---
Waukesha County Chapter Lead Sponsors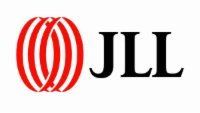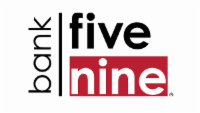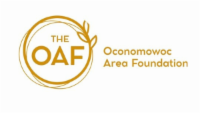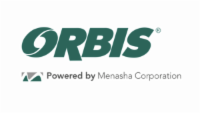 Waukesha County Chapter 2022 Grants

Waukesha County Chapter Donors

*Reflects giving from March 1, 2021 – December 31, 2022
$15,000 to $24,999
Bank Five Nine
Craig and Mary Schiefelbein
Hausmann-Johnson Insurance, Inc.
First Business Bank
Oconomowoc Area Foundation
REACH Inc.
The Scherffius Fund
$10,000 to $14,999
Johnson & Sons Paving LLC
Richard and Karen Bertrand
Elm Grove Junior Guild
Laina Marsh
Masterpiece Ltd
Menasha Corporation Foundation
Rebecca and Greg Melgares
$5,000 to $9,999
Alyssa Ash
Amy and John Zea
Aurora Medical Center
Danyelle and Norm Kukuk
David J. Cunningham Trust
Dekho Bhai, P.C.
Gannett Foundation
GE Healthcare
Greater Delafield Community Fund
Habitat for Humanity of Waukesha County
Jeff Johnson
ProHealth Care, Inc.
Shane Vaughn
St. Jerome's Congregation
Sussex Area Service Club
VJS Construction Services
Volunteer Service Club of Pewaukee
Waukesha Service Club
Wine Maniacs
$2,500 to $4,999
Amanda and Aaron Busche

Agnes O'Connor

Bimbo Bankeries USA

Carey J. Tump

Caroline Nesheim

Corienne Walek Real Estate

CTaccess

Dormie Network Foundation

Eaton Charitable Fund

Elle Johnson

Eric Owen

Frank Souk

Gendlin Liverman & Rymer

Generac Power Systems, Inc.

Greater Milwaukee Association of Realtors Youth foundation

Heidi Berres

Heidi Miller

Herzing University Ltd.

Information and Computing Services

Janice Lampron

Jason Johnson

Jennifer Meier

Jessica Behn

Judy Schwab

Kim Brown

Krista Morrissey

Larry Johnson, II

LaSaffre Yeast Corporation

Leslie Olson

Lisa Hayes

Lynn Solis

Michael J. O'Brien

Mike Delmore

ORBIS Corporation

Our Savior's Evangelical Lutheran Church

Paula Nicholson

Ryan McFarlin

St. Luke's Lutheran Church

Sue Hennessy

The Richard M. Schulze Family Foundation

Timothy J. Rymer

Tom Shorter

Von Briesen & Roper, s.c.

Waukesha County Community Foundation, Inc.

Wendy and Peter Machi

Wintrust Financial Corp

Yaskawa America, Inc.
$1,000 to $2,499
18 Acres Hospitality
Albert J. Ellinger
AM Construction Services, Inc.
Anna L Johnson
Automatic Entrances of WI, Inc.
Bethany Seeboth
Blaze Landscape Contracting
Blessed Savior Lutheran Church
Carol Busche
Century Fence Company
Chad Schultz
Children's Hospital of Wisconsin
Chris Tump
Conor Kelly
Crystal Kenitzer
Danyelle Kukuk
David J. Buckley
David J. Spano
Dean Modglin
Diana Schmidt
Diane f. Voit
Donna J. Zinda
Drexel Building Supply
Edward Butte
Ellenbecker Investment Group Charitable Foundation, Inc.
EMC Insurance
Eric Olson
EWH University for Small Business
Felss Rotaform LLC
First Presbyterian Church Deacons Fund
Froedtert Health
Full Sail Leadership Academy
German Christmas Market of Oconomowoc
Heather Kormanik
Holly Haekins
HSNi LLC
J.A. Wedym Foundation
Jackie Pride
Jake Jorgensen
James Pieper
James Tidey
Jason Lininger
Jocelyn Griner
Jodi Schwab
Jody HenkelJulie Emery
Julie Wood
JX Gives Back Family Foundation, Inc.
$1,000 to $2,499
Karen Pederson
Katie Kuhn
Kevin Frisinger
Kris Timmer
Krista Olia
Larry Dux
Larry Horsfall
Linda Adamski
Lyn Schulz
Marcia Sheveland
Marnie and Jeremy Crawford
Mary Vaughan
Mary Watson
MetalTek International
Mona Theobald
Nancy Major
Nicholas Heckenkamp
Oconomowoc Rotary Charity Foundation, Inc.
Our Savior Lutheran Church
Patrick Huesing
Patrick Koenig
Paul and Margaret Bielik
PNC Financial Services Group
Regina Estrada
Richard P. Wiederhold
Rick Tkachuk
Robb Dennert
Ruth Flannagan
The Harbeck Family Foundation, Inc.
The Women's Club of Pewaukee, Inc.
Thomas J. Halquist
Tim Dittloff
Todd Schield
Tom Sanfilippo
Tonya Nienhaus
Traci Huntemann-Piatt
United Way of Greater Milwaukee & Waukesha County
Vrakas CPA & Advisors
Waterstone Bank
Waukesha Noon Lions Club Foundation
We Energies Foundation
William Mielke Family Foundation Fund
Zach Lindsley
$500 to $999
Alex Colque
All Action Charter Fishing
Andrea Wilson
Anna Wolfe
Anne Bauer
Answerport, Inc
Aqua Beauty Lounge & Med Spa
Beth Schaul
Brad Schimel
Brookfield Congregational Church
Carmelyn D. Robinson
Carrie Allen
Casey and Amy Collins
Charlotte Bouche
Christ the King Lutheran Church
CJ & Associates
Dan and Sheila Vander Sanden Family Foundation
Dan Sengpiel
Daniel R. Buehrle
David Dorley
Deb Sloane
Delafield Main Street Boutique
Dennis Fitzgerald
Designs in Marble
Don Holzhauer
Donna Kozenski
Elaine M. Goss
Ellen I. Kellogg
Eye Candy
Fitness Together
Frances M. Kritzer
Gayathri Natarajan
Gregory J. Barlow
Hans Spielmann
Husch Blackwell LLP
Jacalyn Stetina
James Schlater
Janet Brueggeman
Janis Delzer
$500 to $999
Jason Gierach
Jason Lane
Jayna K. Schultz
Jennifer Hollman
Jennifer McCausland
Jenny Erato
Jeremy Schmidt
John F. Baumer
Josh Vieth
Karen L. Tredwell
Karen Olson
Kate Beinecke
Katharine Moody
Kathleen Luglio
Kathleen R. McAvoy
Ken Streit
Kevin Fiess
Kevin Murphy
Kristi Antonneau
Lac La Belle Boats LLC
Lake Country Boutique
Liberty Dance Center
Luminate Home Loans
Lynn Morrison
Martin J. Merrick
Mary B. Stoiber
Mary K. Havey
Mary Tylicki
Melissa Scheid Grosjean
Michael E. Mitchell
Michael Hansen
Michael J. O'Brien
Michael Panella
Michael S. Ertz
Michael T. Martinson
Mike Duffek
Monica Swaagman
Nate Zastrow Family Foundation
$500 to $999
Patricia A. Butte
Patricia K. Piagentini
Peter Schmidt
Practical Club
Quintessa Aesthetic Center
Ralph P. Cavaiani
Raul C. Galvan
Rebecca Gloudemans
Redeemer United Church of Christ
Ritch Durheim
Robert and Linda Mlynarek
Roberta Johnson
Robin Elario
Rocky Rococo
Ronald Smith
Rosemarie Miller
Ryan Brasch
Sarah Jacobson
Sherry L. Hollenbeck
St. John Neumann Congregation
St. Mark's Evangelical Lutheran Church
Susan M. Bickler
Sweat Shop Hot Yoga LLC
Swimming Pool Services
Terri L. Martin
The Legend Clubs
Thomas J. Tully
Trek
Tricia Hoehnen
Vino Etcetera
Walter J. Skipper
YMCA at Pabst Farms