Shop to Give: Kendra Scott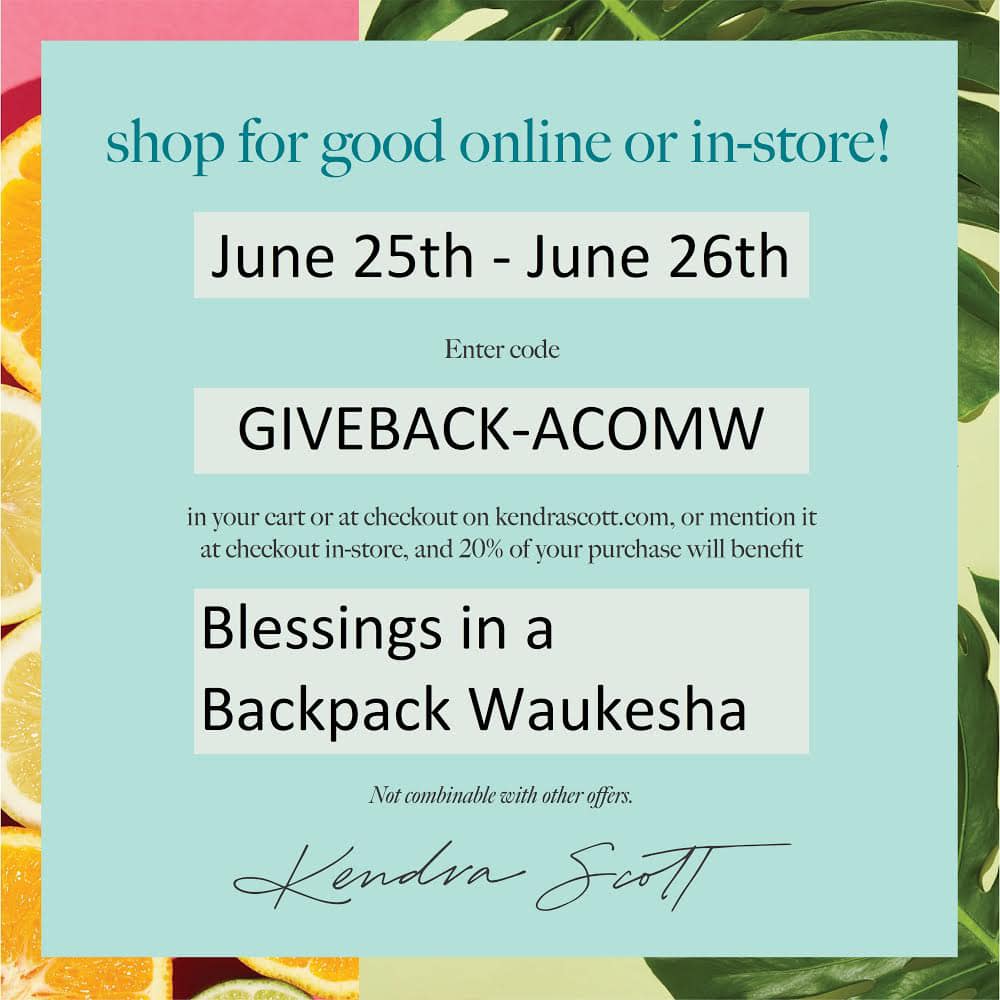 The Blessings in a Backpack Waukesha County Chapter is excited to be a partner with Kendra Scott June 25 and 26, where we will receive 20% of your purchase! This applies to in-store purchases at The Corners in Brookfield or online purchases – just be sure to use the special code GIVEBACK-ACOMW.
Of course certain terms apply, so please read the attachments below carefully.
By the way, attention TEACHERS: Did you know you get a 15% discount year round at Kendra Scott? How awesome is that reward for all your hard work in the classrooms! We truly appreciate the generosity of Kendra Scott!