Blessings in a Backpack's Waukesha, Wisconsin Programs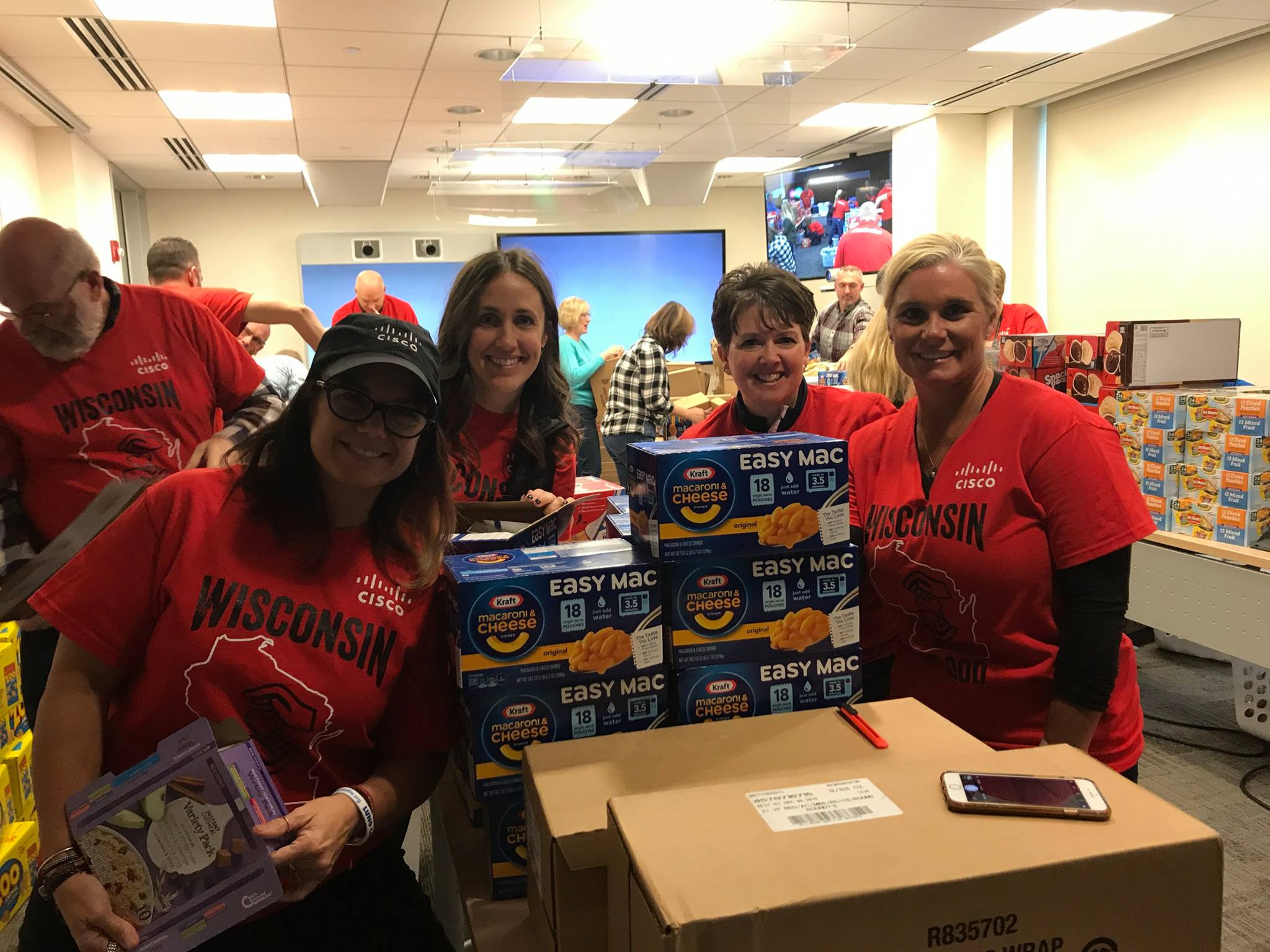 Greetings from very cold Waukesha, Wis.!
I'm honored to be sharing information with you about our chapter here in Waukesha County. We started with 25 kids in September 2012, and we now provide bags of food to about 1,600 kids every weekend throughout our county. This growth is inspiring, but we know there are over 4,600 kids in our county, so we need to continue our progress. Having the support of the community is vital to the success of our program so here is a glimpse into how our partnership takes place.
We are fortunate to have the communities where we support the kids turn right around and help us. For example, the Oconomowoc Area Foundation has provided us with a $10,000 grant for the past three years.  We've just started going into the school district in Sussex because the director of the Sussex Outreach Services recognized the value that Blessings in a Backpack could provide to the students there.  Every year Catholic Memorial High School in Waukesha fills 3,000 bags for us the day before Thanksgiving. This year they connected us with their "feeder" grammar schools, so we've added students in two parochial schools to our list—and the high school kids distribute the food for us weekly.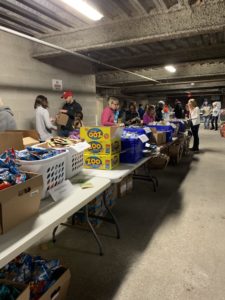 Businesses throughout the area love to do bag fills for us as part of their "giving back" to the community. With the number of children we're providing for, that comes to almost 59,000  bags that need to be filled every year. Our chapter is fortunate to have many businesses, Girl Scout troops, and sports teams willing to help us. In the past few years, we've only had to organize one fill of our own. That is happening January 26, 2019, and we have over 100 volunteers coming to help us – which means we'll be finished filling 6,000 bags in five hours!
Waukesha County is the 2nd most affluent county in Wisconsin, so when people hear that there are hungry kids right in their own backyards they want to help. Not everyone can contribute monetarily, so giving their time is important to them.  Of course, we thank them, and then, in turn, they thank us for providing for these hungry kids year after year! It really is a win-win for all!
Regina Estrada, PC of 12 schools
Waukesha County, Wisc.