ORBIS was a proud gold sponsor of Blessings in a Backpack's Bridge the Gap Gala.

ORBIS has been working with the Blessings in a Backpack Waukesha County Chapter since 2015. One of its retired executive members, Tim Henkel, and his wife Jody were vital components to the chapter's early growth and getting ORBIS involved. 
ORBIS sponsors tables at the Bridge the Gap Gala, in addition to the financial and time contributions that ORBIS and its people make. Andrea Schwartzmiller is an active board member, among many other ORBIS associates who volunteer time.  
Now employed at ORBIS Corporation, Rachel recalled the early days of caring for her son Hunter, now a junior at Waukesha North High School. 
"Hunter's deaf and hard of hearing teacher had brought it to my attention that they were starting the Blessings in a Backpack with a group of students and asked what my thoughts would be of Hunter being a part of that group. I was a little skeptical at first because I knew money was tight and wasn't sure what I had to do at the time to join. Once his teacher explained that this was free and would be sent anonymously, I felt more at ease." 
At that time, Rachel wasn't receiving any child support and had to take a job with a pay cut. She said her son Hunter looked forward to getting the weekend food bag.  
While she no longer receives food from Blessings, Rachel has been eternally grateful for the support. 
"He enjoyed the pudding, fruit snacks, his cup of mac and cheese, ravioli, and animal crackers. This gave him a sense of independence as well. He could take the food he wanted and eat it whenever or put the ravioli in the microwave himself without my help," Rachel recalled.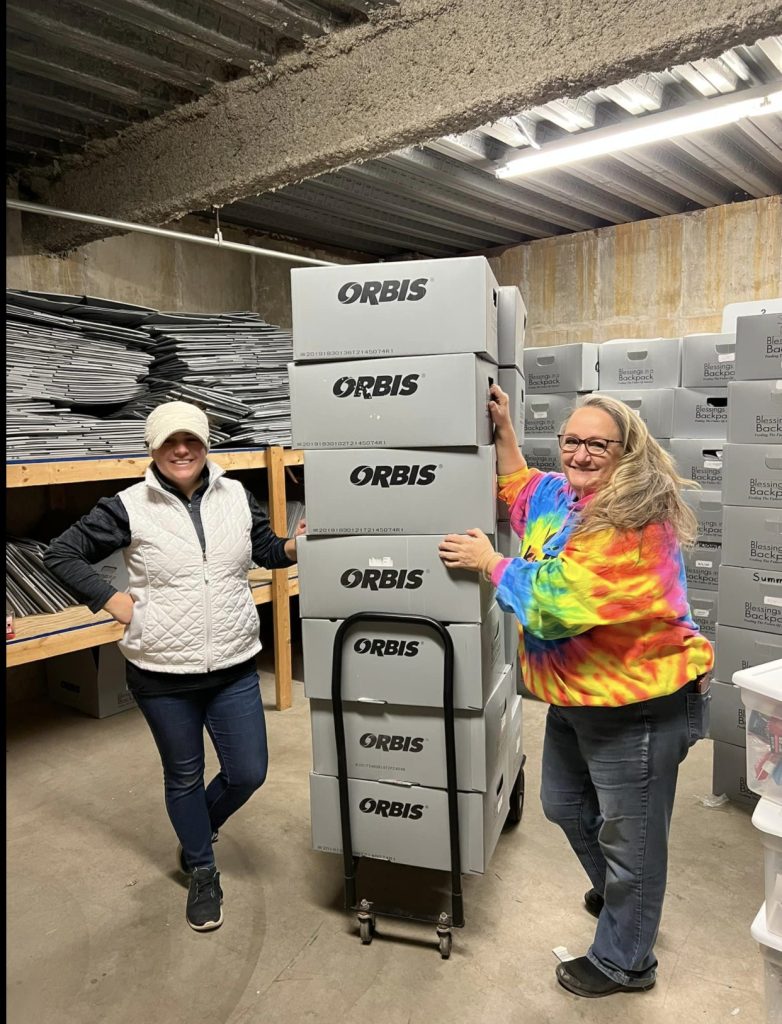 "About three years ago, I became an employee of ORBIS Corporation," she said. "When I found out that we help with Blessings, I wanted to reach out to someone to say a word of thank you. One phrase Hunter said was that you knew it was Friday when you could hear the bags of food being put in the backpacks. I am so happy now that I can contribute to what was given to me when I was in need." 
She encourages others to realize the need in our communities. 
"We don't realize how many children are left hungry because there was no food in the house, or they are left with the bare minimum," Rachel said. "I wish there was something like that when I was younger. I know what it's like to go hungry. Having this food helps fill those tummies to not only help them grow but to concentrate on school as well."