Waukesha Gym Aims To Feed Kids On the Weekends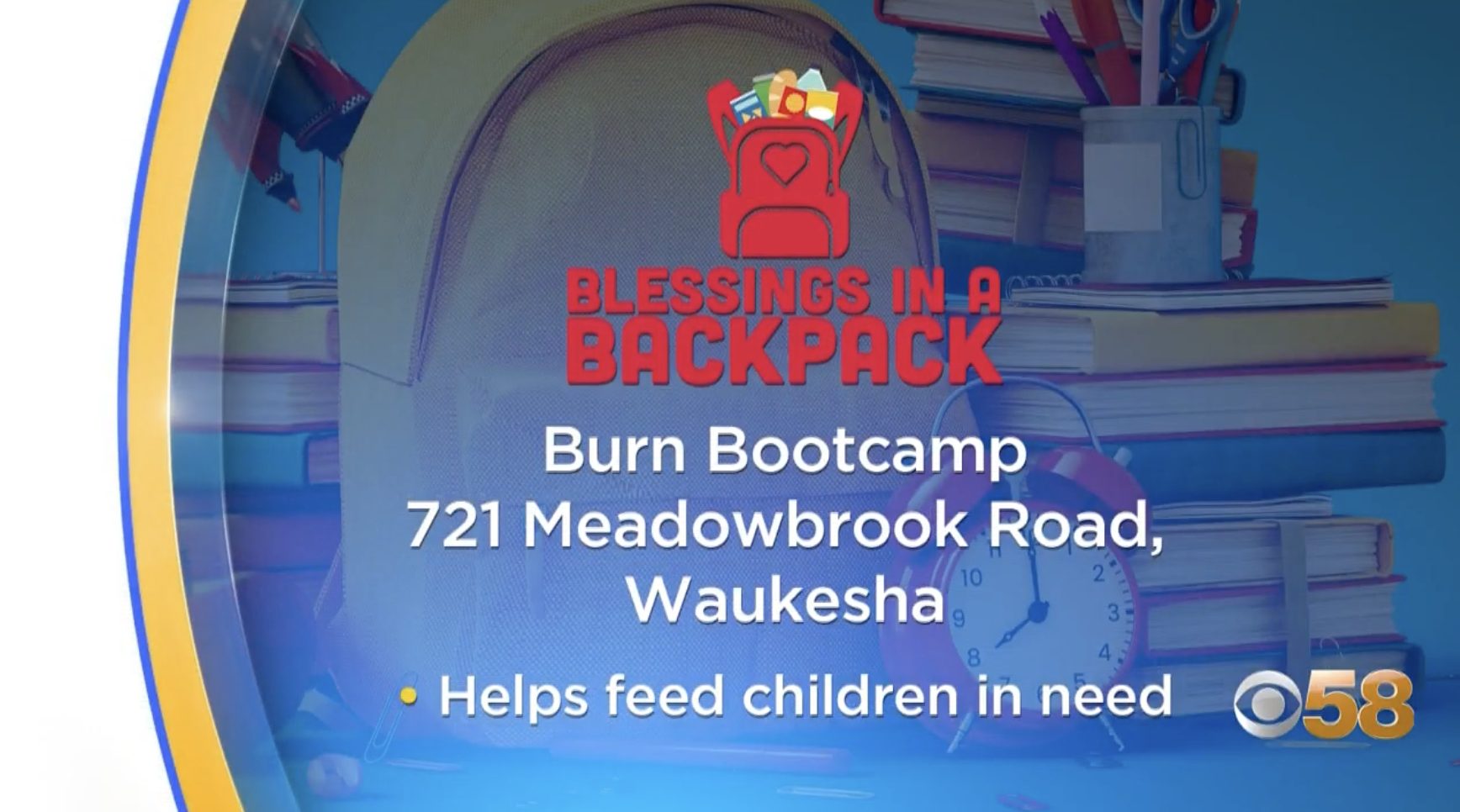 This is the second year in a row that Burn Boot Camp in Waukesha has teamed up with Blessings in a Backpack to help children in need.
The Waukesha County chapter of Blessings in a Backpack aims to feed children throughout the Waukesha school system on the days when they're not in class
"Between the time school ends on Friday and school begins again on Monday morning," said Rebecca Melgares, the board chair of the Blessings in a Backpack Waukesha County Chapter.
The weekends are a time when hunger often goes overlooked in children.
"Most of our members are moms, and they know their kids go to school right in our backyard," said Carey Tump, co-owner of Waukesha Burn Boot Camp.
While women flock to classes with the goal of toning and stretching, they're also aiming to raise some money to feed 100 students for 38 weeks.
"We knew the impact that we were having inside of our walls, and we made a commitment that we were going to align with a local nonprofit organization to give back to our community," said Tump.
On average it costs about $150 to feed a child for 38 weekends. Burn Boot Camp in Waukesha is $4,000 from its goal of helping 100 children.
When members walk through the door at Burn, they're met with a QR code to donate to Blessings in a Backpack. Members, like Lindsay Horman, know the importance of food and good nutrition to keep the energy up throughout the day.
"I'm a kindergarten teacher here in the area and it's really great to see what we can do to help my own students," said Horman.
Burn Boot Camp of Waukesha is working to support all of the students in need at Bethesda Elementary School in Waukesha.