Thrivent Action Team Is Feeding Kids at Whittier Elementary School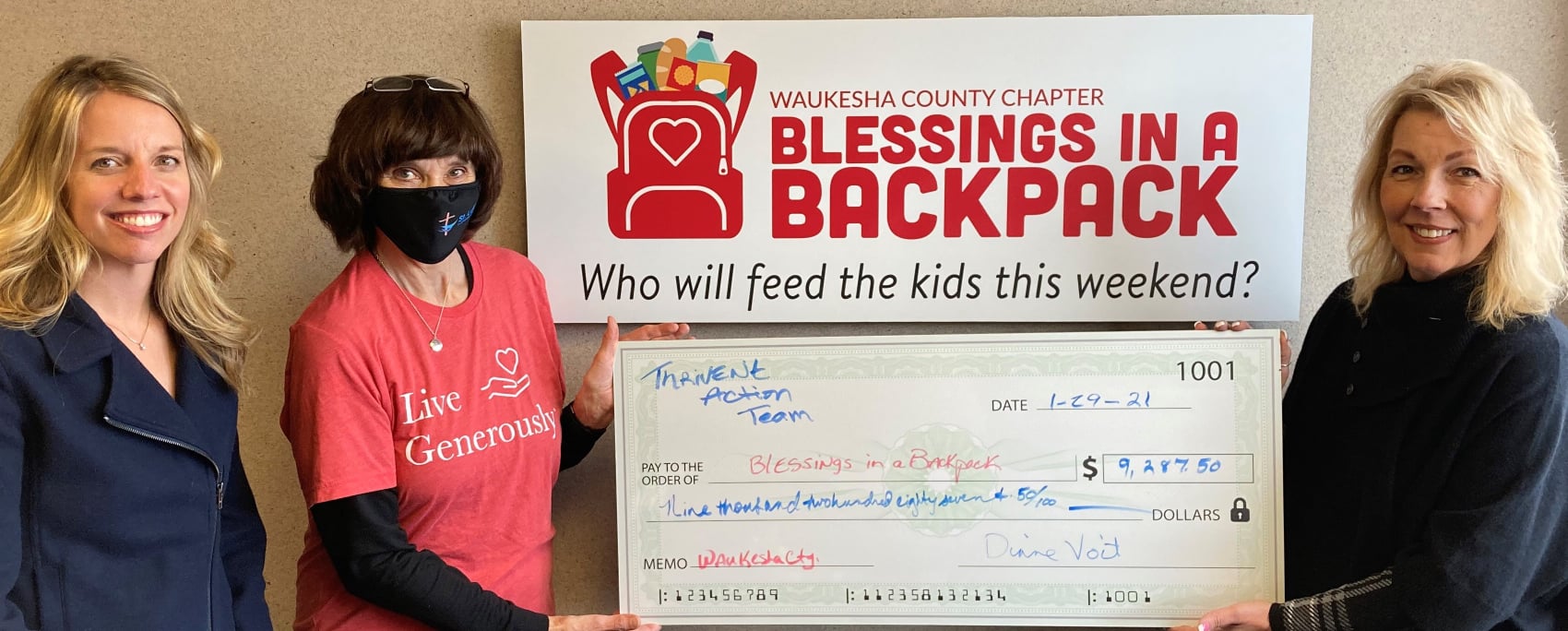 Heartfelt thanks to Diane Voit and the wonderful community partners at Thrivent Action Team, a WHOPPING $9,287.50 donation was presented to Blessings in a Backpack of Waukesha County! Their generosity in partnership with St. Luke's Lutheran Church in Waukesha means that 2,322 hunger-free weekends will be provided for over 142 children at Whittier Elementary School over the next 22 weeks.
What an incredible impact this amazing gift will make for local children suffering from hunger. Our sincere and humble gratitude to this group of caring community members set out to make a difference. Indeed, they have!
Pictured L-R, Blessings in a Backpack of Waukesha County Board Vice President Diana Schmidt, MS, CPCU, Diane Voit, and Nancy Major