Kids In Need Foundation and Blessings in a Backpack collaborate to distribute food, school supplies this summer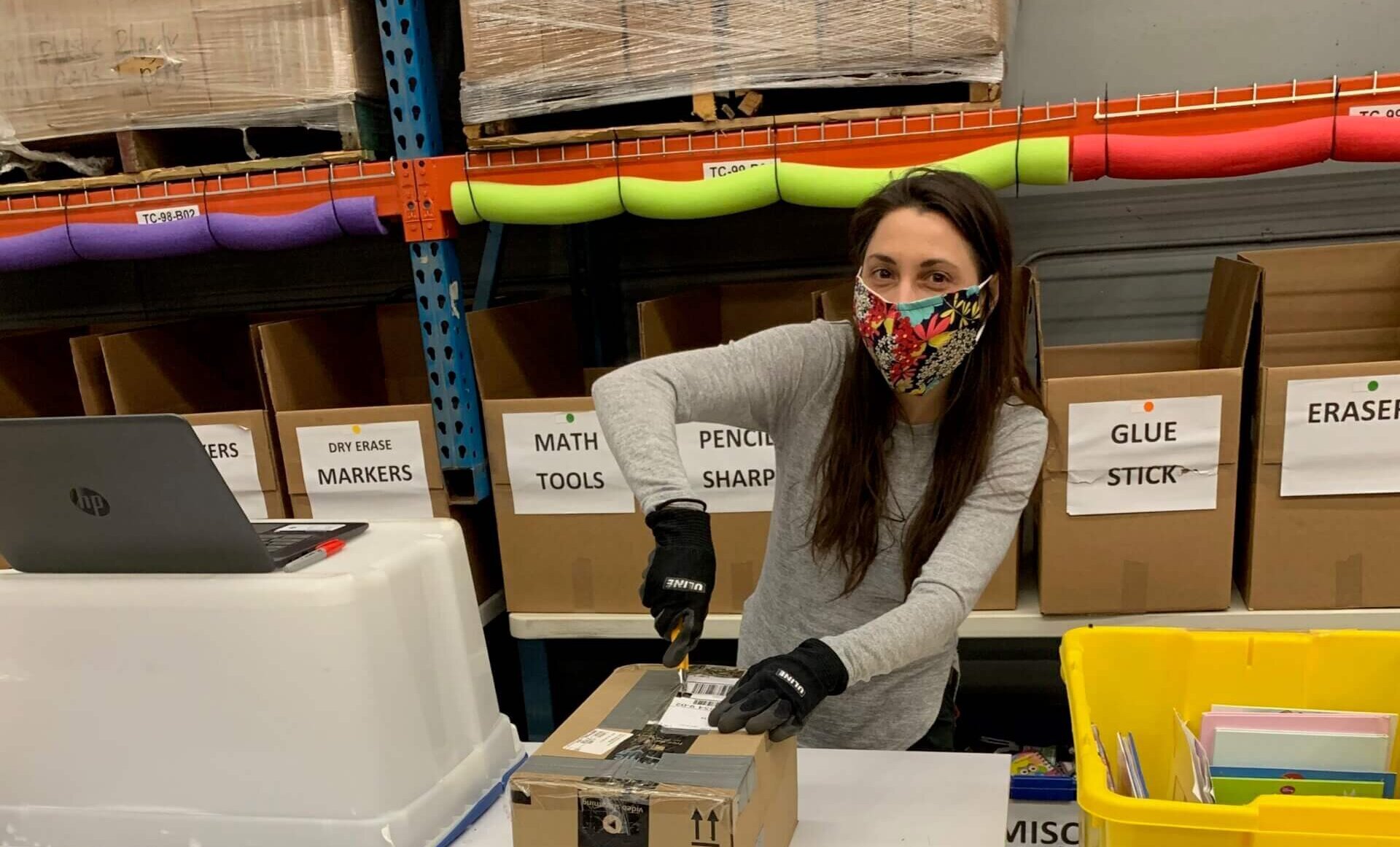 Organizations will be supported by NFL Network commentator Ian Rapoport and his family; initiative to launch in Chicago, Fort Myers, and Louisville and serve over 8,000 students
The Kids In Need Foundation, a national nonprofit dedicated to providing free school supplies and the support needed for teachers to teach and learners to learn, is collaborating with Blessings in a Backpack, an organization that mobilizes communities, individuals, and resources to provide food on the weekends for elementary school children across America who might otherwise go hungry, to provide supplementary food and basic school supplies to students nationwide. Regardless of a July, August, or September start date, the partnership will ensure students are ready to learn when school begins and will have supplementary food options.
NFL Network commentator Ian Rapoport and his wife, Leah, and their children, Max and Jude, will be supporting the initiative, sharing their personal experiences since the start of the pandemic and why supporting children nationwide by providing food and basic school supplies is important to them.
"As we dove headfirst as a family into remote learning, we were taken aback by the enormity of the task. How will we make sure the boys aren't bored? Will we be able to teach them everything they need to know? Even with all the concerns and uncertainty we were facing, we knew that many families were struggling with so much more. How will I feed my kids today? How can we complete these assignments without the supplies we need?" We knew we wanted to help," Rapoport said. "One thing we have always stressed to our boys is how lucky we are to have the things that we need. Partnering with KINF and Blessings in a Backpack is one step we can take toward enabling the children who need it most to be able to learn."
"While Kids In Need Foundation and Blessings in a Backpack have been moving our respective missions forward during the global pandemic, collaborations like this are important as we continue to support students across the country," said Corey Gordon, CEO of KINF. "As preparations are made for the 2020-21 school year, students are facing a summer and fall that looks different than in years passed. By providing school supplies, which also includes art products, their energy and creativity can be channeled into hobbies that are safe and accessible and when the school year begins, they'll be prepared to learn."
The collaboration will kick off with distributions in Chicago, Fort Myers, and Louisville, and more than 8,000 students will receive supplementary food and basic school supplies. For $10, one student will have a hunger-free weekend and basic school supplies.
"The end of the 2019-2020 school year was one like no one had ever experienced before. Although schools shut down with little or no notice, Blessings in a Backpack continued feeding children through feeding sites across the United States," said Brooke Wiseman, CEO of Blessings in a Backpack. "This partnership with the Kids in Need Foundation will allow Blessings to supply children with food and school supplies when school starts back."
Throughout the COVID-19 pandemic, one of the most vulnerable demographics is children living in poverty. In addition to education, schools holistically provide emotional support and are a steady source of food for students in need. During a time when the consistency of those resources was uncertain, educators and their districts have gotten creative to ensure those students have basic needs. 
To support the "It's More Than a Backpack" campaign, go to https://www.kinf.org/blessingsinabackpack/. For $10, you can help create a safe, hunger-free summer for kids–one weekend at a time.