Waukesha high schoolers spend Thanksgiving eve serving community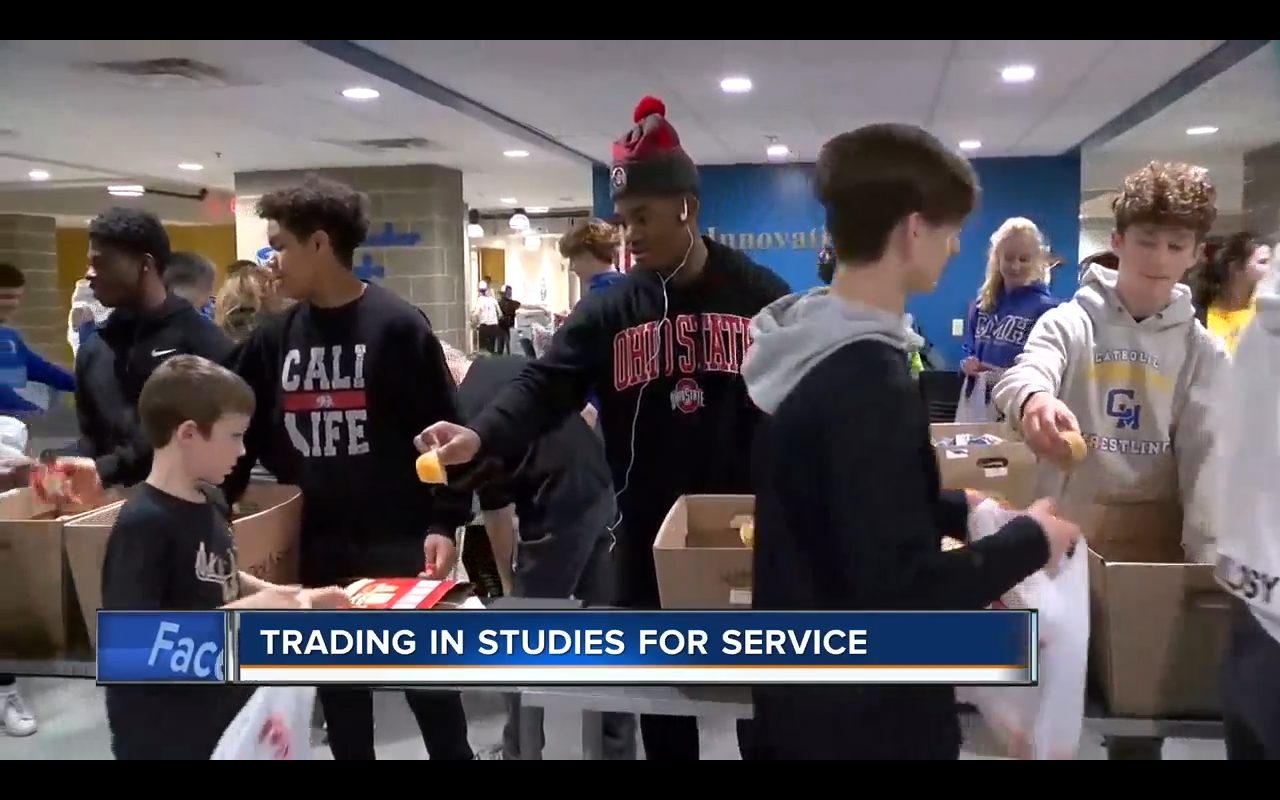 It's the day before Thanksgiving, a day when most schools are closed, but inside Catholic Memorial High School (CMH) things were a little different Wednesday morning. Classes weren't in session, but students still put in a lot of work.
CMH dedicated the entire day to service for organizations in the greater community. The 6th annual Crusader Day of Service brings together hundreds of students, alumni, parents, faculty, and staff who give their time and skill to those in need.
"It's a great opportunity, and it's really cool CMH gives us this opportunity," Megan Lampe, a sophomore, said.
Crusader Day of Service impacts over 30 organizations, including Blessings in a Backpack, and students put in over 1,500 hours of service to the community in a single day — the day also makes for a pretty special way to give right before the holiday.
Click here to watch the video about Crusader Day by tmj4.com.