Burn Bootcamp of Waukesha's 50 Kid Challenge…join their Yoga class to help them sponsor weekend meals for 50 local kids this year!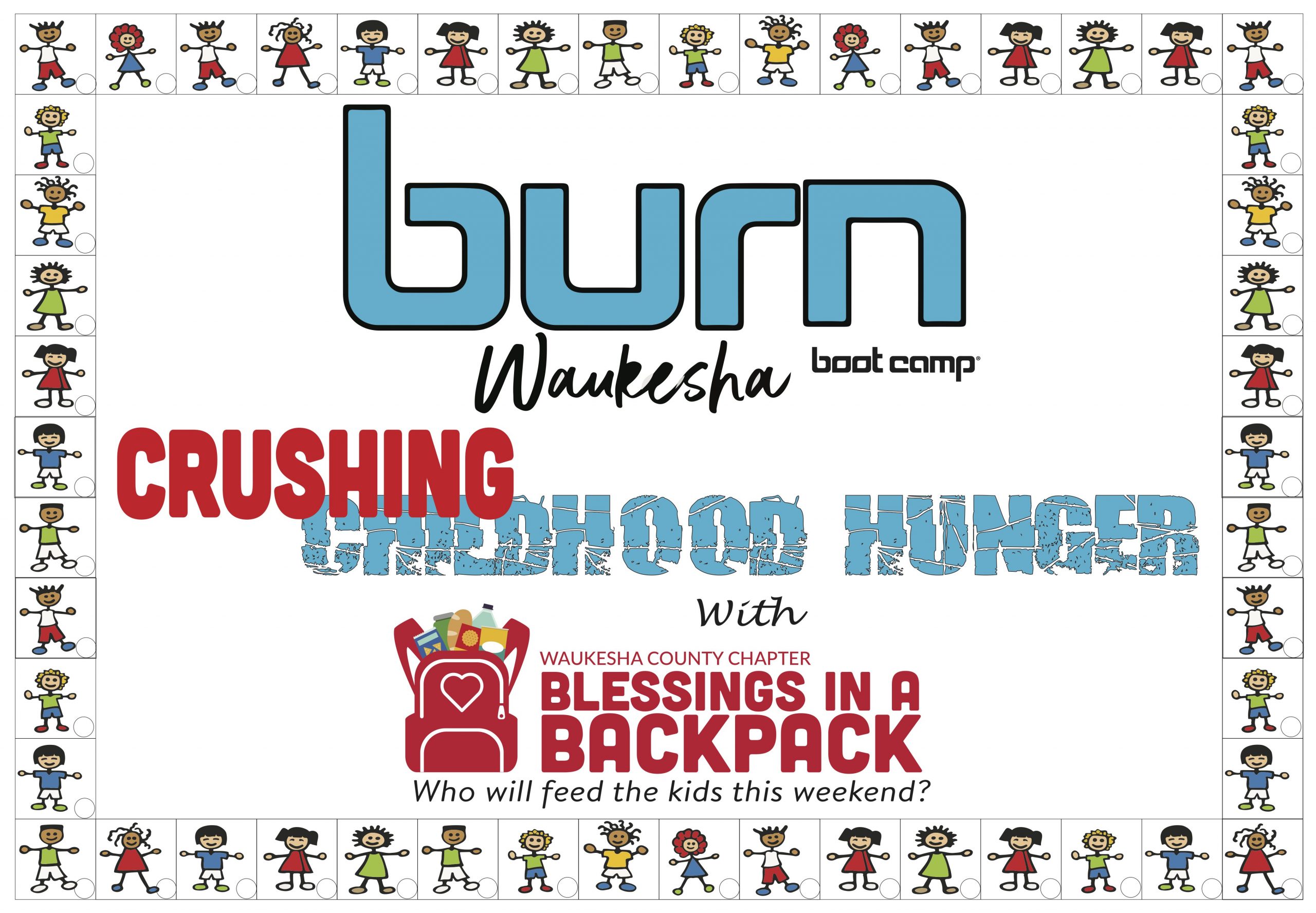 Burn Bootcamp Waukesha is partnered with the Waukesha County Chapter of Blessings in a Backpack to feed a total of 50 kids by the end of 2021 via the "50 Kid Challenge."
Burn Waukesha is offering one full hour of Restorative Yoga, put on by one of Burn Waukesha's very own members, Theresa, who will help you not only work through deep stretching, but also encourages physical, mental, and emotional relaxation. Appropriate for all levels, restorative yoga is practiced at a slow pace, focusing on long holds, stillness, and deep breathing.
While this event is FREE to Burn Waukesha members, we would ask for you to consider a donation each time you attend ($5, $10, $15+) to support Blessings in a Backpack. Community participants (non-members) will have a $10 minimum donation.
Events dates in 2021 are: January 17, February 21, March 21, April 18, May 16, June 20, July 18, August 15, September 19, October 17, November 21, and December 19.
*You must sign up for this class on the Burn Bootcamp app under the Waukesha location!*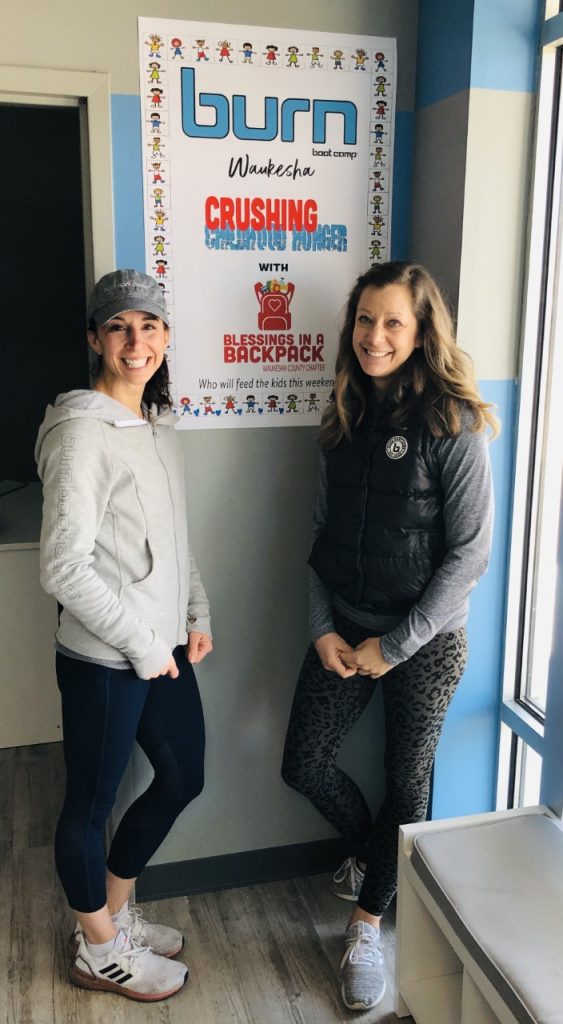 Burn Bootcamp Waukesha co-owners Carey Tump and Karen Pederson.